About New York State Comptroller Tom DiNapoli
State Comptroller Tom DiNapoli is a champion for working and middle class families, a fighter against corruption, a leader in protecting the environment and a watchdog for taxpayers.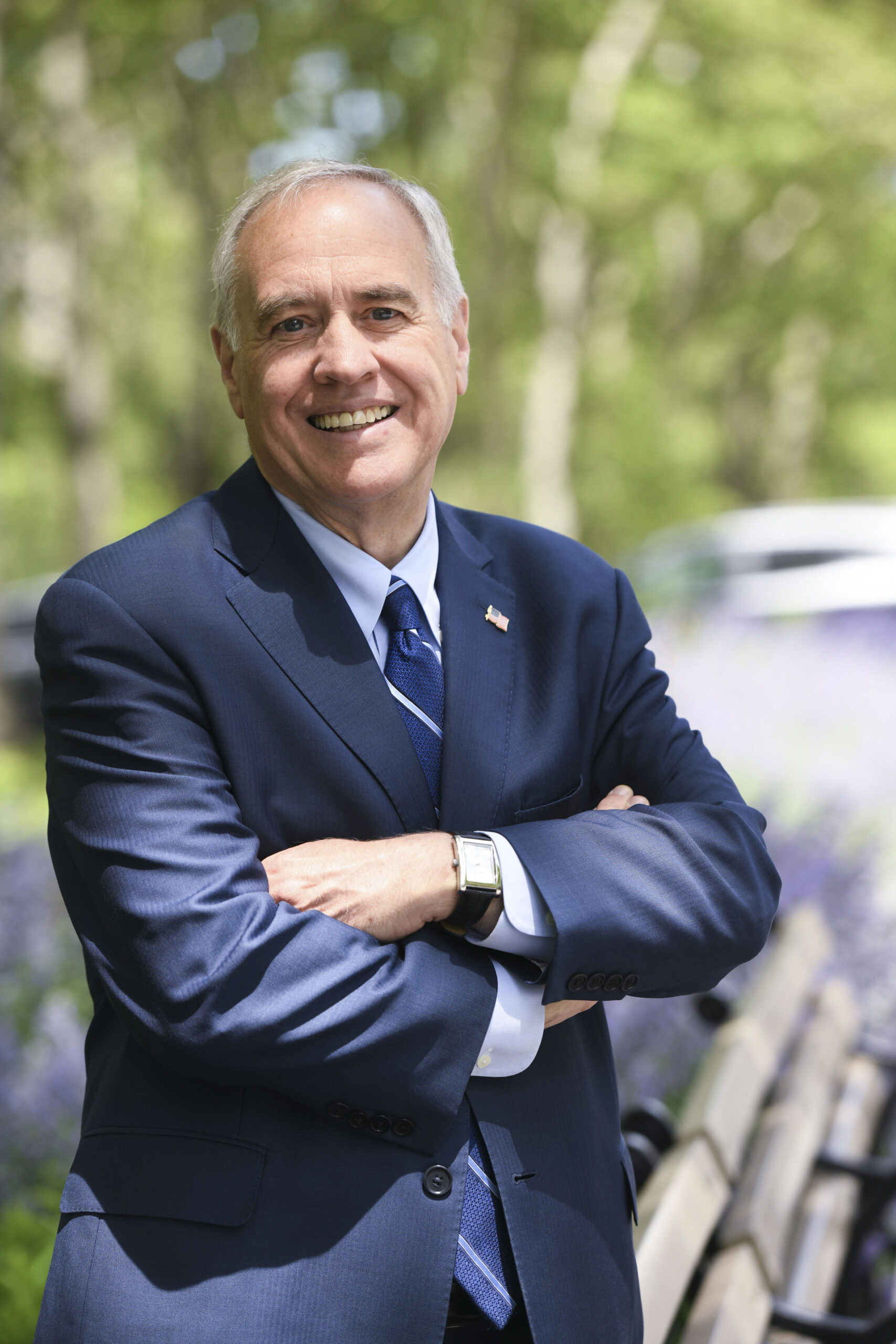 Tom is fighting back against extremists who want to roll back women's rights, attack the foundations of our democracy and threaten New York's fiscal health. We need to protect the environment, support common sense gun safety reforms and impactful policies to make our streets, subways and homes safe. 
With an unparalleled record of public service, Tom has served our communities proudly for decades and will continue to stand up for New Yorkers over the next 4 years as State Comptroller.
Integrity, Independence & Steadfast Progressive Leadership 
Above all else, Tom DiNapoli is known for integrity, independence and steadfast leadership. From the moment he took office in February 2007, his commitment to protecting taxpayer dollars by fighting corruption and waste while safeguarding retirees' pensions has been clear.
As the people's fiscal watchdog, Tom has worked for taxpayers by following the money at all levels of government from local fire districts to state agencies. He has identified billions in waste, misuse and cost savings through audits of local governments, state agencies, public authorities and state contracts. When he found problems, Tom pushed for change and held government accountable to ensure New Yorkers get the most for their money.
Tom DiNapoli's Roots
Tom is a born and bred New Yorker, born on Long Island, raised in Albertson and currently residing in Nassau County. The grandson of immigrants and the son of union workers, Nicholas and Adeline DiNapoli, Tom was taught firsthand the importance of organizing, hard work and community. His parents instilled in him the core values of hard work, family, faith and doing good that continue to be his guideposts.
Prior to entering government, Tom attended his local public schools and graduated from Mineola Public Schools. He went on to earn a BA in History magna cum laude from Hofstra University and a Masters Degree from The New School University's Graduate School of Management and Urban Professions.
In his earliest professional years, Tom served on community boards and organizations, including serving as president of the Board of Directors of Big Brothers/Big Sisters of Nassau County. Additionally,  he worked in the private sector as a manager in the telecommunications industry.
His career in public service started when he was elected as a trustee of the Mineola Board of Education, becoming the first 18-year-old to hold public office in New York. He served on the school board for ten years.
In 1986, Tom was elected to the New York State Assembly representing the 16th district from Nassau County. During his ten terms in the Assembly, he was recognized as a leading voice on environmental, education and local fiscal issues. He was a long time member of the Assembly's fiscal committee, the Ways and Means Committee. He also served as chair of a number of standing committees including, Ethics and Guidance, Consumer Affairs, Government Operations, Local Government and Environmental Conservation.
Tom was appointed Comptroller in 2007 when the office was mired in scandal. Immediately, he took steps to restore the reputation and integrity of the Comptroller's office. He has aggressively fought public corruption and the misuse of taxpayers' dollars. He has spoken out against fiscal gimmicks and government inefficiency. He has strengthened one of the nation's top public pension funds, which stands at an all-time high and is one of the most stable and best run public pension funds in the country. The people elected him to full terms in 2010, 2014,  2018 and 2022.